#GPS #Tracking #Fastag #CCTV #Insurance
Your one stop security service provider,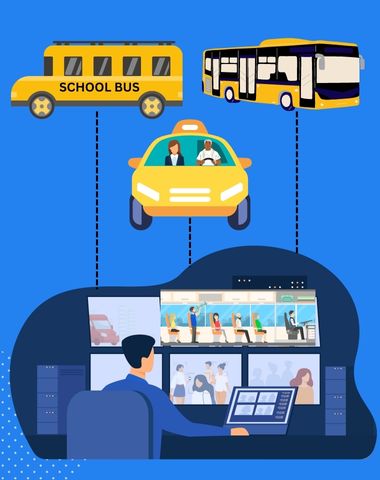 WIFI enabled bus surveillance cameras allows for wide data storage and easy video management. Enables monitoring real-time footage of the entire fleet using connected surveillance tablets.
Track unfavorable vehicle incidents and respond to emergencies immediately. Monitor driver's behavior during the entire fleet and identify unsafe driving practices.
General insurance or non-life insurance policy, including automobile and homeowners policies, provide payments depending on the loss from a particular financial event. General insurance is typically defined as any insurance that is not determined to be life insurance
To protects your spouse and children from the potentially devastating financial losses that could result if something happened to you, you need to buy life insurance.

To deal with changing lifestyle, equips you to get the best healthcare treatment without worrying about the huge costs of treatment, health insurance will help you.
 We are fleet management and telemetric solutions provider to all types of vehicles across India since 2016. Durva Infotech provide the Tracking solution to Tours & travels, Transport, School Bus, Personal vehicles. We make tracking so easy so that anyone can track their vehicle as well as their asset to secure the same.
 We also provide General Insurance, Life Insurance and Health Insurance of all reputed companies.
Solving problems since 2016
We Provide The Best Fleet Management, GPS Tracking, CCTV, Security devices and insurance Services